Panasonic Corporation
Das Unternehmen
Die Panasonic Corporation gehört zu den weltweit führenden Unternehmen in der Entwicklung und Produktion elektronischer Technologien und Lösungen für Kunden in den Geschäftsfeldern Consumer Electronics, Housing, Automotive, Enterprise Solutions und Device Industries. Seit der Gründung im Jahr 1918 expandierte Panasonic weltweit und unterhält inzwischen 474 Tochtergesellschaften und 94 Beteiligungsunternehmen auf der ganzen Welt. Panasonic hat den Anspruch, durch Innovationen über die Grenzen der einzelnen Geschäftsfelder hinweg Mehrwerte für den Alltag und die Umwelt seiner Kunden zu schaffen.
panasonic.com
lumixgexperience.panasonic.de
experience.panasonic.de
Motivation für die Beteiligung an Future Living® Berlin
Energie- und Mobilitätswende, soziale Integration und demografischer Wandel – das sind die Herausforderungen von heute und morgen. Sie erfordern insbesondere auf städtebaulicher Ebene innovative Ideen und Lösungsansätze. Als industrielles Unternehmen übernimmt Panasonic hierbei Verantwortung und setzt sich für den Fortschritt und die Entwicklung der Gesellschaft sowie für das Wohlergehen von Menschen ein. Das Unternehmen engagiert sich daher auch in Projekten, die diesen Herausforderungen mit moderner Technik begegnen, ein komfortables, selbstbestimmtes Leben und Wohnen in jedem Alter unterstützen und die Lebensqualität erhöhen.
Future Living® Berlin steht für generationenübergreifendes, barrierefreies Wohnen mit Komfort und Sicherheit. Mit seiner Erfahrung, seinen Ideen und Produkten liefert Panasonic einen entscheidenden Beitrag für ein lebenswertes und nachhaltiges Future Living® Berlin.
Panasonic hat in Japan bereits mit der Entwicklung der "Fujisawa Sustainable Smart Town" zusammen mit verschiedenen Partnern einen technologisch fortschrittlichen, ökologisch nachhaltigen und lebenswerten Stadtraum realisiert und bringt seine Expertise nun auch in das Hauptstadt-Projekt ein.
"A Better Life, A Better World", das ist die Vision von Panasonic. Gemeinsam mit seinen Partnern möchte das Unternehmen im Rahmen von Future Living® Berlin über Produktionsbereiche und Einsatzfelder hinweg das Leben jedes Einzelnen verbessern.
Lösungen für Future Living® Berlin
Für die Energieversorgung der Gebäude kommen Photovoltaikanlagen des Typs HIT® N330/N325 zum Einsatz. Durch zwei ultra-dünne Silikon-Schichten geht weniger Energie verloren, was die Photovoltaikanlage mit 19,7 % effizienter macht als konventionelle Module. Zudem erbringen sie auch bei den hohen Temperaturen, denen sie oft ausgesetzt sind, beste Leistung und sind extrem langlebig. Die Anlagen werden mit einem eigens für sie entwickelten Energie-Management-System gesteuert und überwacht. Dieses liefert Daten, die dabei helfen Energie zu sparen und flexibel auf die Bedürfnisse der Future Living® Berlin Bewohner zu reagieren, um einen größtmöglichen Komfort zu erzielen.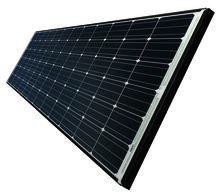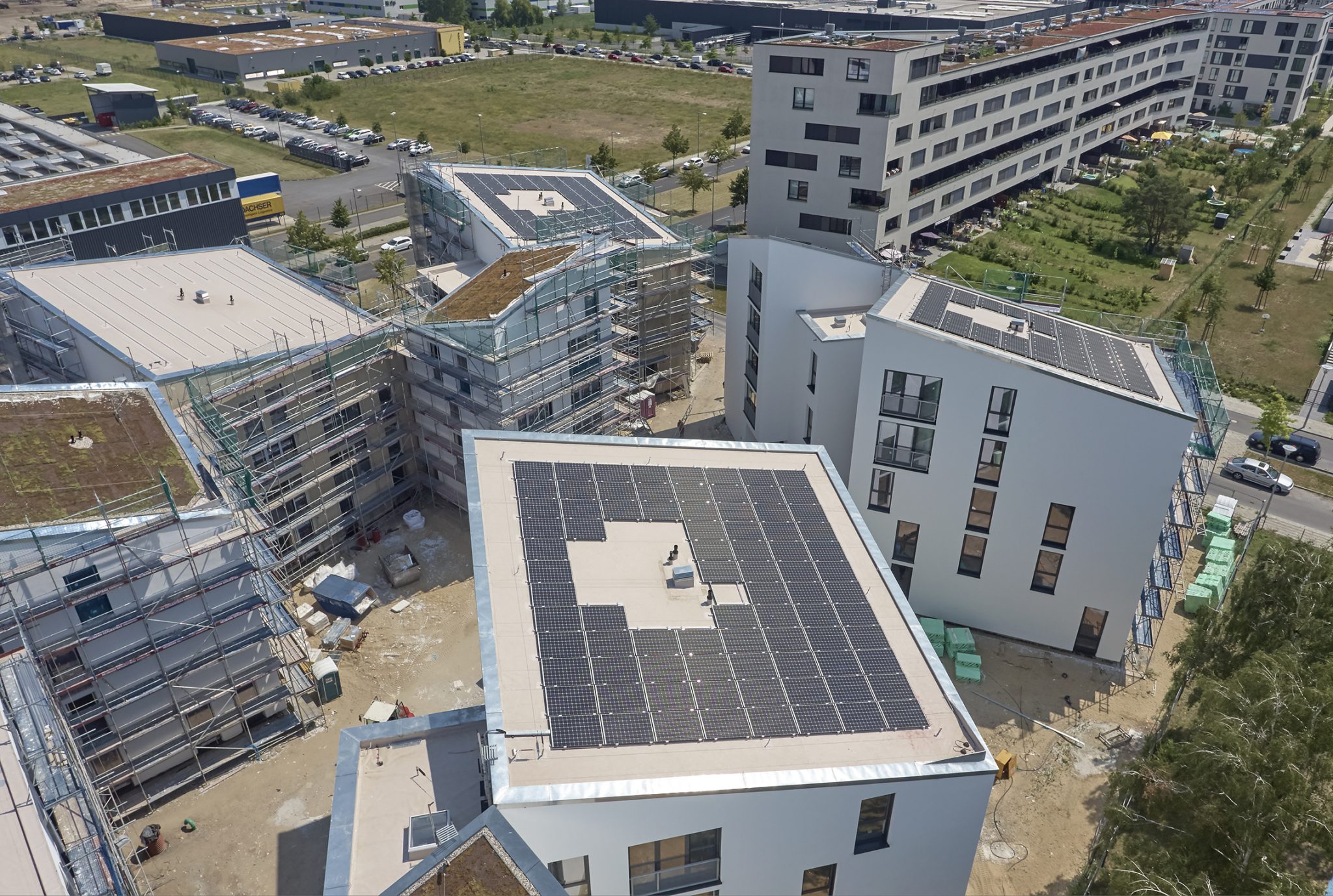 PV-Anlagen auf Dächern montiert; Quelle: GSW Sigmaringen GmbH
Für die Wärmeversorgung werden beim Hauptstadt-Projekt die hocheffiziente Aquarea-Wärmepumpentechnologie genutzt. Diese macht sich einerseits die kostenlose und erneuerbare Energiequelle Luft zunutze, anderseits wird sie zusätzlich mit der Photovoltaikanlage als weitere umweltfreundliche Energiequelle kombiniert, um die Effizienz der Gebäude noch weiter zu steigern. Dabei wird das System nicht nur zum Heizen über Heizkörper und Fußbodenheizung sowie zur Warmwasserbereitung genutzt, sondern im Sommer auch zum Kühlen. Dadurch genießen die Bewohner von Future Living® Berlin einen hohen Komfort bei jeder Witterung – selbst bei Außentemperaturen von bis zu -25°C. Die Bedienung funktioniert dabei ganz anwenderfreundlich per Touch-Screen, worüber viele praktische Funktionen wie Automatikbetrieb, Urlaubsbetrieb oder die Energieverbrauchsanzeige gesteuert werden. Für noch mehr Komfort können die Future Living® Berlin Bewohner optional dank Smart-Cloud System das Energiemanagement und die Steuerung auch über ihr Smartphone vornehmen.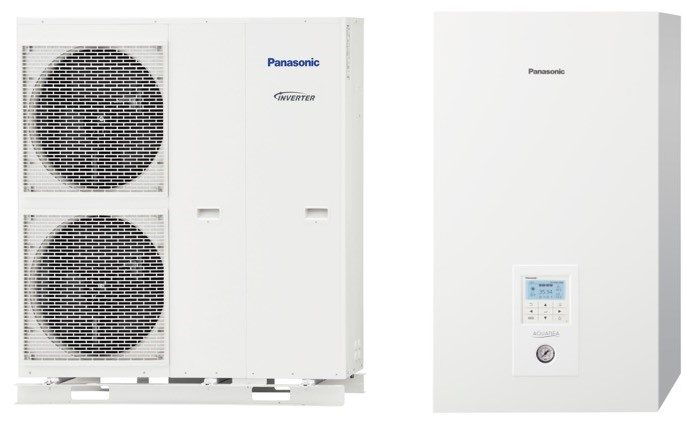 Für eine zuverlässige und lückenlose Stromversorgung der Gebäude und minimale Energiekosten sorgen die einbaufertigen Panasonic Energiespeicher. Die Batteriespeicher füllen sich mit der durch die Photovoltaikanlage erzeugten Energie und stellen diese dann zur Verfügung, wenn sie gebraucht wird. Zudem bietet die Technologie Absicherung in Notfallsituationen, z.B. bei Stromausfällen, Anlagedefekten oder Unfällen. Die gespeicherte Energie unterstützt das Gleichgewicht zwischen Stromerzeugung und -verbrauch und trägt so zu einer umweltschonenderen und effizienteren Energieversorgung bei.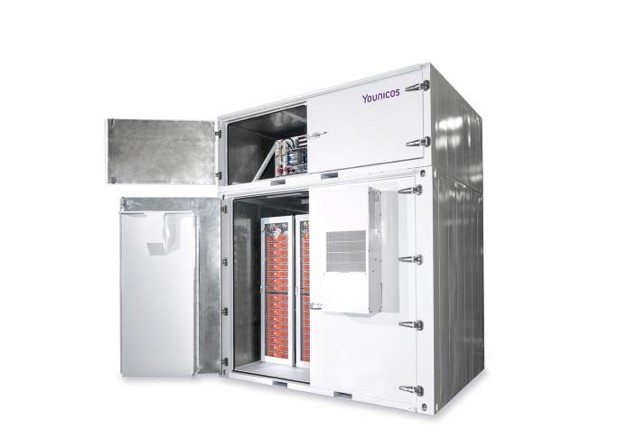 Der Energieverbrauch von Solarenergie wird durch einen Energiemanagement-Controller von Panasonic optimiert, der direkt mit der Solaranlage, dem Energiespeicher und der Luft-Wasser-Wärmepumpe vernetzt ist. Dabei steuert der Controller dynamisch Strom und Wärme durch die gezielte Verwendung der selbst erzeugten Energie innerhalb des Gebäudes.
Zudem kommen in bei Future Living® Berlin Flachbildfernseher zum Einsatz, die nicht nur ein gestochen scharfes Bild liefern, sie sind außerdem mit einer Vielzahl an Multimedia-Funktionen ausgestattet. Dabei steht Connectivity an oberste Stelle. Bekannte Video-Internet-Streamingdienste werden ebenso wie In-House-Streaming bestens unterstützt. So können nicht nur die neuesten Serien empfangen werden, sondern auch Bilder im Kreis der Familie angeschaut oder Musik gehört werden.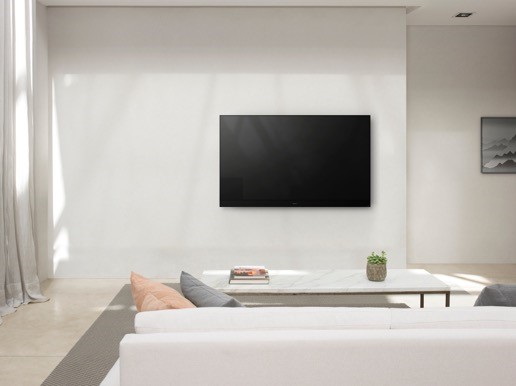 Darüber hinaus sind die Panasonic Smart TVs integraler Bestandteil des digitalSTROM-Smart Home Systems, das bei Future Living® Berlin eingesetzt wird. So schaltet sich der TV beim Verlassen der Wohnung ab, um Energie zu sparen. Wichtige Benachrichtigungen, wie Türklingeln, Unwetterwarnungen oder Feueralarm können über den Panasonic TV als Textnachricht ausgegeben werden.
Das Unternehmen
Panasonic Corporation is one of the world's leading companies in the development and production of electronic technologies and solutions for customers in the consumer electronics, housing, automotive, enterprise solutions and device industries. Since its founding in 1918, Panasonic has expanded globally and now has 474 subsidiaries and 94 affiliate companies around the world. Panasonic aspires to create added value for its customers' everyday lives and their environment through innovations beyond the boundaries of individual business areas.
panasonic.com
lumixgexperience.panasonic.de
experience.panasonic.de
Motivation for participation in Future Living® Berlin
Energy and mobility change, social integration and demographic change – these are the challenges of today and tomorrow. They require innovative ideas and solutions, especially at the urban planning level. As an industrial company, Panasonic assumes responsibility for the advancement and development of society and for the well-being of people. The company is therefore involved in projects that meet these challenges with modern technology, support a comfortable, self-determined life and living at any age and increase the quality of life.
Future Living® Berlin stands for intergenerational, barrier-free living with comfort and security. With its experience, ideas and products, Panasonic makes a decisive contribution to a liveable and sustainable Future Living® Berlin.
In Japan, Panasonic has already pioneered a technologically advanced, ecologically sustainable and liveable urban space with the development of the "Fujisawa Sustainable Smart Town" and now also contributes its expertise to the project in German's capital.
"A Better Life, A Better World" is Panasonic's vision. Together with its partners, the company intends to improve the lives of each individual through production areas and fields of application as part of Future Living® Berlin.
Solutions implemented in Future Living® Berlin
The buildings are supplied with photovoltaic systems of the type HIT® N330 / N325. Using two ultra-thin layers of silicon, less energy is lost, making the photovoltaic system 19.7% more efficient than conventional modules. In addition, they perform well at the high temperatures to which they are often exposed, and are extremely durable. The plants are controlled and monitored with a specially developed energy management system. It provides data that helps to save energy and respond flexibly to the needs of Future Living® Berlin residents to maximize comfort.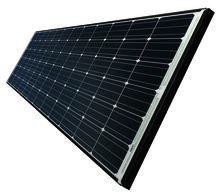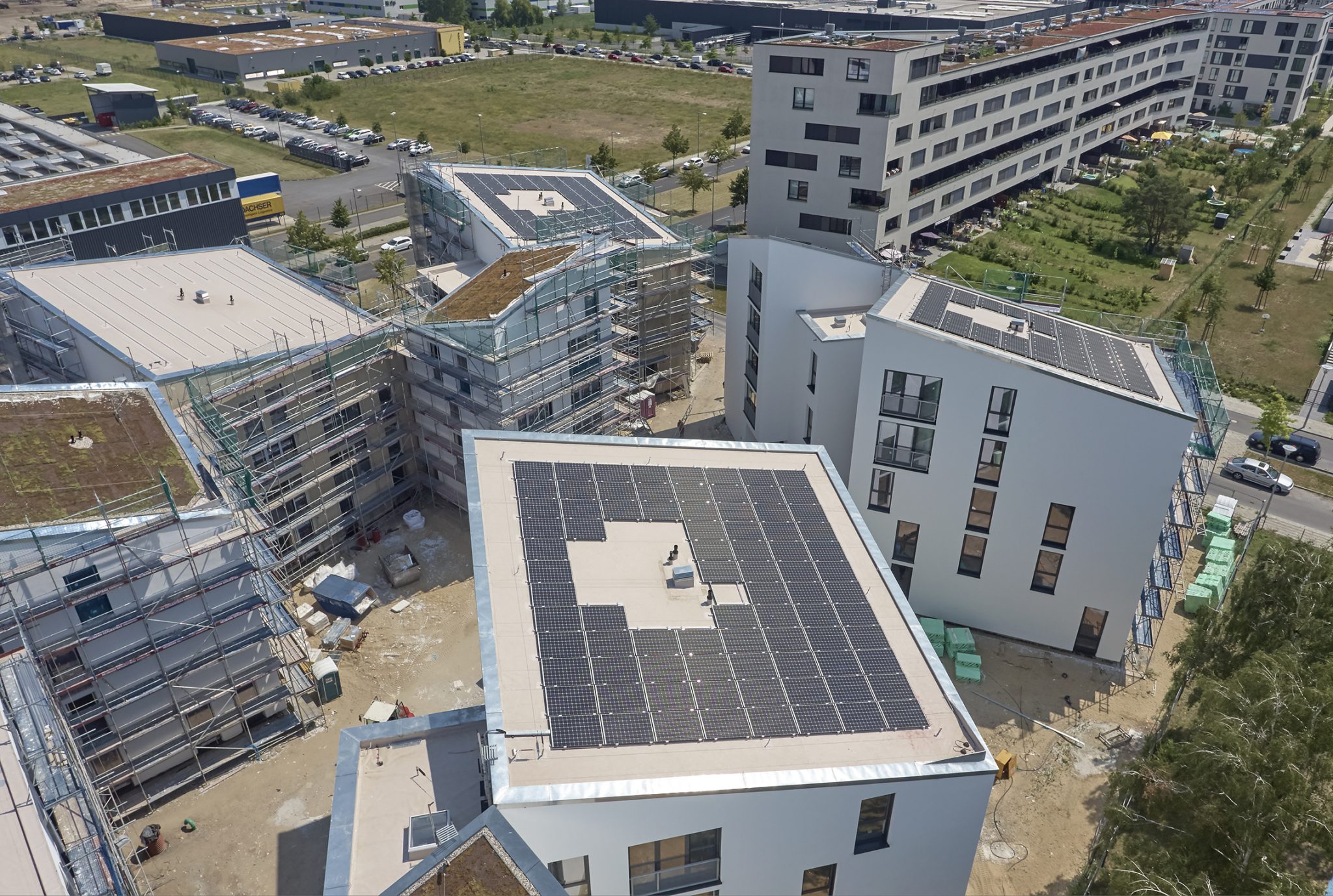 PV Modules installed on Roofs; Source: GSW Sigmaringen GmbH
For the heat supply, the capital project uses the highly efficient Aquarea heat pump technology. On the one hand, it makes use of the free and renewable energy source of air, on the other hand, it is additionally combined with the photovoltaic system as another environmentally friendly source of energy, in order to further increase the efficiency of the buildings. The system is not only used for heating via radiators, underfloor heating and hot water, but also for cooling in summer. As a result, the residents of Future Living® Berlin enjoy a high degree of comfort whatever the weather – even in outdoor temperatures of up to -25 ° C. The operation functions very user-friendly via touch-screen, whereby many practical functions such as automatic operation, holiday operation or the energy consumption display are controlled. For even more comfort, the Future Living® Berlin residents can optionally use the Smart Cloud system to carry out energy management and control via their smartphone.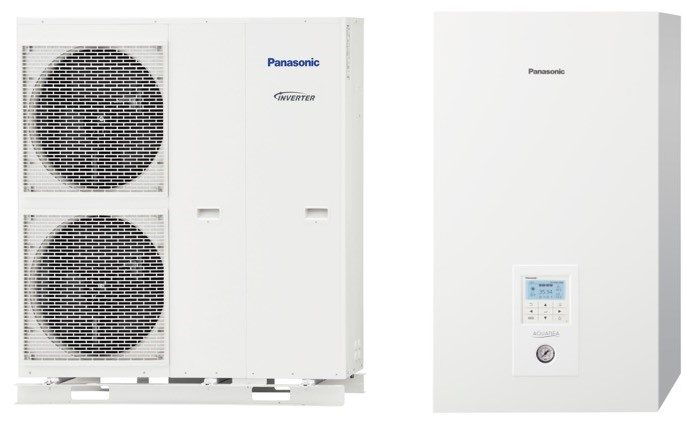 The ready-to-install Panasonic energy storage systems ensure reliable and complete power supply to the buildings and minimal energy costs. The battery storage fills up with the energy generated by the photovoltaic system and then make it available when it is needed. In addition, the technology provides protection in emergency situations, e.g. in the event of power failures, system defects or accidents. The stored energy supports the balance between power generation and consumption, thus contributing to a more environmentally friendly and efficient energy supply.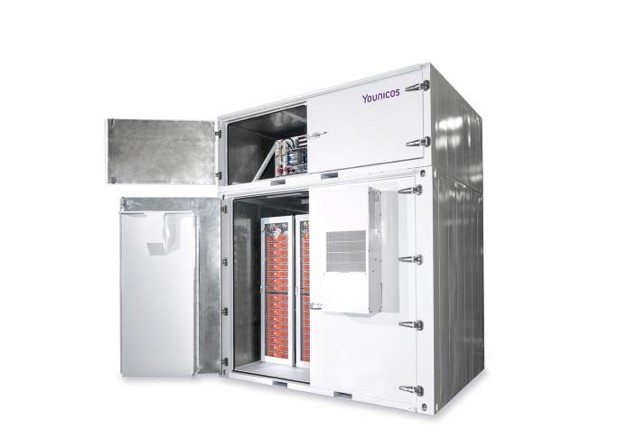 The energy consumption of solar energy is optimized by a Panasonic energy management controller, which is directly networked with the solar system, the energy storage and the air-water heat pump. The controller dynamically controls electricity and heat through the targeted use of self-generated energy within the building.
In addition, Future Living® Berlin uses flat-screen televisions that not only deliver a pin-sharp picture, but are also equipped with a multitude of multimedia functions. Connectivity comes first. Well-known video internet streaming services are best supported as well as in-house streaming. So not only the latest series can be received, but also pictures in the circle of the family can be watched or music can be heard.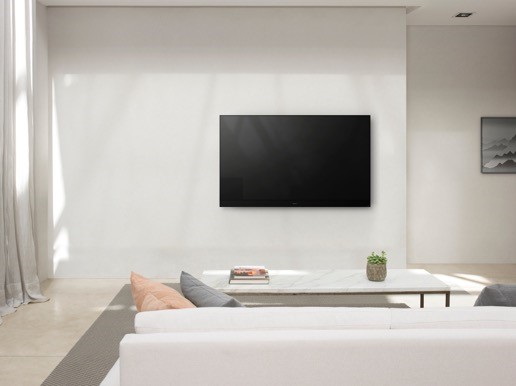 In addition, the Panasonic Smart TVs are an integral part of the digitalSTROM Smart Home System used by Future Living® Berlin. SO turns off the TV when leaving the apartment to save energy. Important notifications, such as doorbells, weather warnings, or fire alarms, can be output as a text message on the Panasonic TV.