02.07.2019
70. Geburtstag!
70th Birthday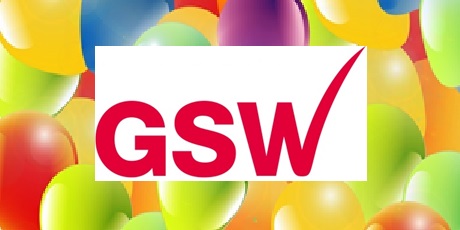 70 Jahre "Wohnungsbau im Dienste am Menschen"
70 Jahre ist es her, dass die GSW Gesellschaft für Siedlungs- und Wohnungsbau Baden-Württemberg GmbH im Jahr 1949 ins Leben gerufen wurde. Gegründet wurde sie von den drei Kriegsopferverbänden, die sich später zum VdK-Landesverband Baden-Württemberg zusammenschlossen. Nach dem Ende des II. Weltkrieges fehlten in Deutschland 5 Millionen Wohnungen. Bereits 1950 waren die ersten Wohnungen bezugsfertig, fünf Jahre später waren bereits 2000 Wohnungen an Bewohner übergeben.
Die Verbindung zum VdK prägte und prägt die Geschäftstätigkeit der GSW bis heute. Die sozialen Wurzel verleihen ihr jene Alleinstellung als modernes Immobilienunternehmen, das sie heute auszeichnet. Die GSW schafft Wohn- und Lebensräume für Menschen in allen Lebenslagen, engagiert sich als Partner in sozialen Projekten und fühlt sich den Werten und Zielen des größten Sozialverbands Deutschlands verpflichtet.
Vor diesem Hintergrund ist auch das Engagement der GSW in Future Living® Berlin zu sehen: einem Wohnprojekt, das Wohnungen für Junge und Alte, Fitte und Menschen mit Einschränkungen, Singles und Familien bereitsstellt, das aber auch neue Wohnformen unterstützt, das sich Themen wie neuen Formen der Energieerzeugung und der Mobilität stellt, das neue Lösungsansätze für die Bewältigung der Anlieferung ausprobiert.
70 years of "Housing in the Service for the People"
It has been 70 years since the GSW Gesellschaft für Siedlungs- und Wohnungsbau Baden-Württemberg GmbH was founded in 1949 by the three war victims associations, which later merged to VdK Landesverband Baden-Württemberg. After the end of the Second World War, 5 million homes were missing in Germany. As early as 1950, the first apartments were ready for occupancy; five years later, already 2,000 apartments had been handed over to residents.
The connection to the VdK shaped and shapes the business activities of the GSW until today. The social roots give her that unique position as a modern real estate company that distinguishes her today. The GSW creates living rooms and spaces for people in all living situations, is involved as a partner in social projects and feels committed to the values ​​and goals of VDK, the largest social association in Germany.
Against this background, GSW's commitment to Future Living® Berlin also must be seen: a housing project that provides apartments for young and old, fit and disabled people, singles and families, but also supports new forms of living, that adresses themes as as new forms of energy generation and mobility, trying out new solutions for coping with the increasing amount of delivery.