30.11.2018
Initiative "Digitaler Türzugang" gegründet
Initiative "Digital Door Access" founded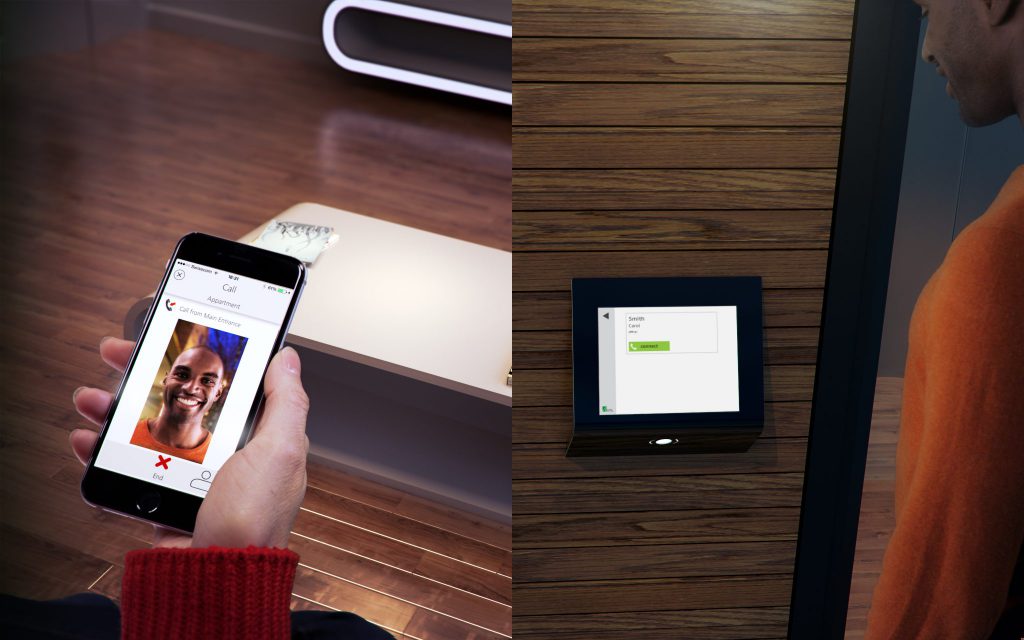 Es gibt immer mehr Unternehmen, die schlüssellose, digitale Türzugänge für Haustüren, zunehmend aber auch für Wohnungstüren anbieten.
Zu diesem Thema hat sich Mitte November 2018 eine Wirtschaftsinitiative mit zunächst zehn Unternehmen aus unterschiedlichen Branchen gegründet. Ihr Ziel ist es, über digitale Türzugangssysteme aufzuklären, Geschäftsmodelle aus wirtschaftlicher, technischer und rechtlicher Sicht zu beleuchten und ggfs. einheitliche technische und rechtliche Standards zu definieren. Die Ergebnisse sollen in ein Konzeptpapier einfließen.
Immer mehr Anbieter kommen mit schlüssellosen Lösungen in den Markt, um beispielsweise den Hauszugang nicht nur für Bewohner, sondern vor allem für Dienstleister der Immobilienwirtschaft, aber auch Müllabfuhr, Post- und Paketzulieferer oder die Feuerwehr flexibler zu gestalten.
Schlüssellose Lösungen und Geschäftsmodelle für Wohnungstüren sind noch selten.
Beteiligt an der Initiative ist auch die Schindler AG, deren umfassende myPORT-Lösung auf dem Future Living® Berlin-Campus flächendeckend für Haus- und Wohnungstüren und die Einfahrt in die Tiefgarage zum Einsatz kommt.
Weitere Informationen zu der Initiative finden Sie bei Haufe-online.
Informationen zu der auf dem Future Living® Berlin-Campus eingesetzten myPORT-Lösung der Schindler AG finden Sie auf der Schindler-Partnerseite.
An increasing number of companies is offering keyless, digital solutions to open front doors and apartment doors.
Adressing this item in mid-November 2018 a business initiative was founded by ten companies of different branches. The purpose has been to inform about digital door access solutions, to examine business models from economical, technical and legal prospectives and to work on consistent standards. The outcome will be incorporated into a conceptual paper.
Keyless solutions to access front doors are provided by an increasing number of vendors. Their products are helping to access buildings for service providers of the real estate campanies but also for post and package delivieries, waste collection or fire brigades.
Keyless solutions and business solutions for apartment doors are still rare.
Schindler AG, provider of the comprehensive myPORT solution used to control doors at Future Living® Berlin, is also part of the initiative. The myPORT solution will be resposible to open doors at buildings, apartments and underground parking at Future Living® Berlin.
More informationen about the initiative can be found at Haufe-online (only in German).
Informationen about Schindler's myPORT solution used at Future Living® Berlin can be found at Schindler's Partner Webpage.