09.08.2019
Schindler: Robotersystem für die Installation von Aufzügen
Robot system for the installation of elevators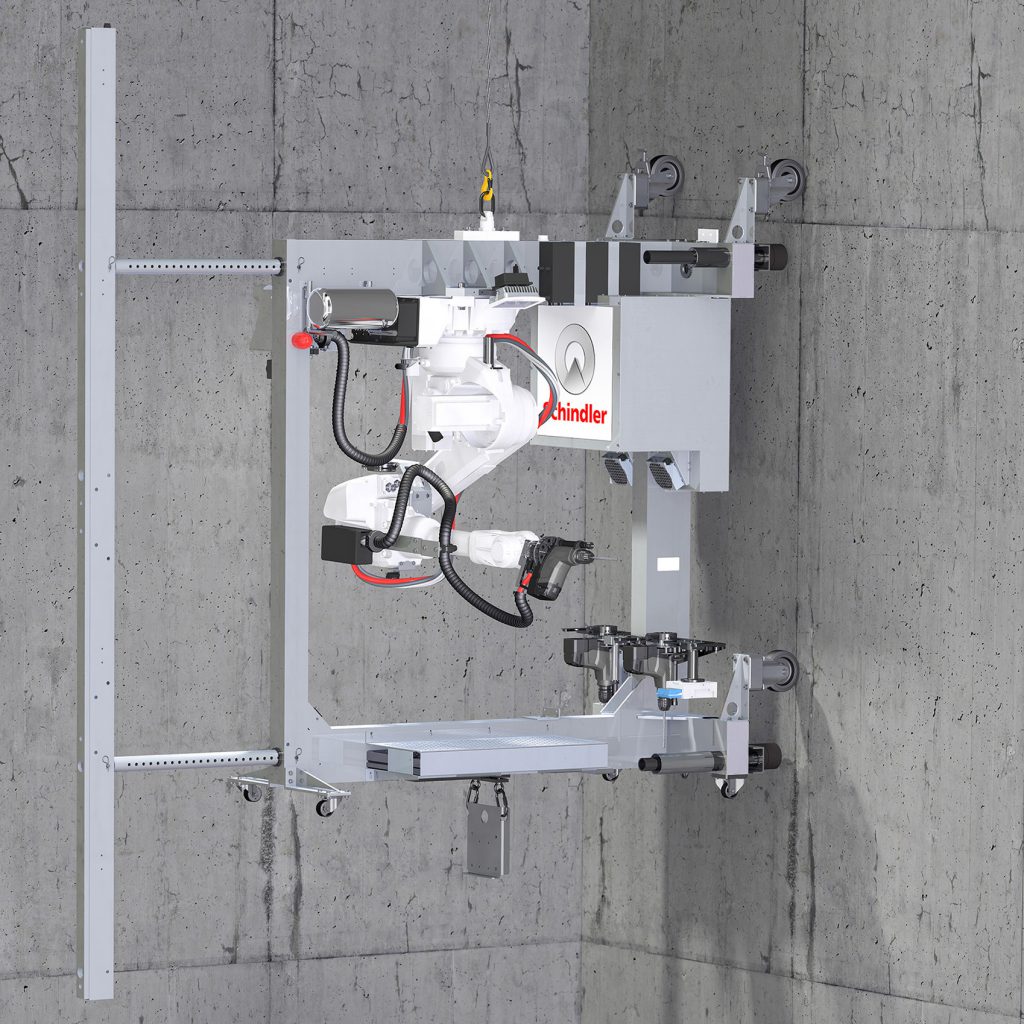 Bereits im vergangenen Jahr präsentierte Schindler als Ergebnis seiner Forschungspartnerschaft mit dem CTBUH )Council of Tall Buildings and Urban Habitat) sein revolutionäres Robotersystem für die Installation von Aufzügen (Robotics Installation System for Elevators, R.I.S.E) und bereitete damit den Weg für die weitere Automatisierung und Digitalisierung in der Aufzugsbranche.
Der Prototyp eines autonomen, selbstkletternden Roboter ermöglichte eine sicherere, exakte Aufzugsinstallation und eignete sich damit ideal für den Einsatz in Hochhäusern. Es ging dabei um die Automatisierung repetitiver, körperlich anspruchsvoller Tätigkeiten wie das Bohren von Löchern in Betonwände und die Befestigung von Ankerbolzen zur präziseren Montage von Führungsschienen.
Die innovative Technologie kam bereits bei der Installation mehrerer Aufzüge in Gewerbekomplexen und hohen Wohngebäuden in Europa zum Einsatz.
Already last year, Schindler presented its revolutionary robotic system for the installation of elevators as a result of its research partnership with the CTBUH Council of Tall Buildings and Urban Habitat, paving the way for further automation and digitization in the elevator industry.
The prototype of an autonomous, self-climbing robot enabled a safer, accurate lift installation, making it ideal for use in high-rise buildings. It involved the automation of repetitive, physically demanding tasks such as drilling holes in concrete walls and attaching anchor bolts for more precise assembly of guide rails.
The innovative technology has already been used in the installation of several elevators in commercial complexes and high-rise residential buildings in Europe.