15.07.2019
Unterstützung neuer Wohnformen
Support of new forms of homing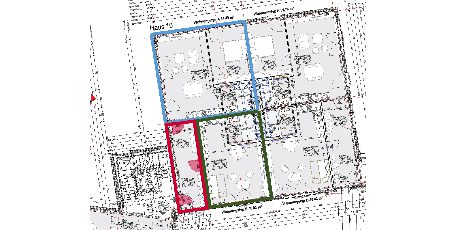 Individuell und doch zusammen
In Future Living® Berlin weisen viele Wohnungen eine Besonderheit auf: sie haben ein gemeinsames, privates Entreé.
Die Idee hinter diesem großzügig bemessenem Raum ist, den Mietparteien der zwei angrenzenden Wohnungen einen Gemeinschaftsraum zu bieten. Er ist groß genug und einladend, um ihn als gemeinsames Wohn- oder Kinderzimmer einzurichten. Vom Treppenhaus ist er durch eine verschlossene Eingangstür gesichert. Im Entreé befinden sich die Eingangstüren zu den abgeschlossenen Wohnungen.
Wohnungen, die über ein gemeinsames Entreé verfügen, eignen sich hervorragend für befreundete Mieter oder solche, die engeren Kontakt mit Nachbarn suchen. Sie bieten ihnen einen gemeinsamen privaten Raum.
Individual and yet together
In Future Living® Berlin, many apartments have a special feature: they have a common, private Entreé.
The idea behind this generously dimensioned space is to provide the tenants of the two adjoining apartments with a common room. It is big enough and inviting to furnish it as a common living or children's room. From the staircase it is secured by a locked entrance door. In the Entreé are the entrance doors to the single apartments.
Apartments that have a common entreé are ideal for tenants that are friends or those looking for closer contact with neighbors. They offer them a shared private space.