12.08.2019
Deutsche mit Smart Home überfordert?
Germans overwhelmed with Smart Home?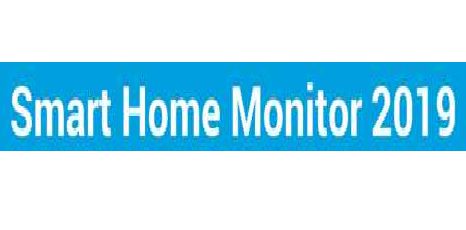 SPLENDID Research veröffentlicht Studie zu Smart Home
Das Hamburger Marktforschungsinstitut "Splendid Research" befragte im Juli 2019 1.509 Deutsche im Alter zwischen 18 und 69 Jahren online zum Thema Smart Home. Das Ergebnis zeigt das Marktpotenzial für Smart Home in Deutschland, die Nutzung und Nutzungsabsicht hinsichtlich verschiedener Smart Home-Produkte, die Treiber und Hemmnisse unterschiedlicher Personengruppen sowie die Bekanntheit, Nutzung und Bewertung zahlreicher Hersteller.
Zum Download der Studie
Ergebnisse zusammengefasst
Bereits 46 Prozent der Bevölkerung nutzt heute bereits zumindest eine Smart Home-fähige Anwendung. Immerhin 28 Prozent der Verbraucher zeigen sich an einer Anwendung interessiert. Mehr als jeder Vierte lehnt eine Nutzung jedoch auch kategorisch ab. Von denen, die Smart Home-Produkte nutzen, setzen allerdings nur 12 Prozent mehrere Smart Home-Produkte ein, die zu einem mehr oder weniger komplexen System verknüpft sind. Diese Gruppe der "Super User" ist sind verhältnismäßig jung (die Hälfte ist jünger als 40 Jahre), männlich und technologiebegeistert, ihre Bildung sowie ihr Einkommen sind in den meisten Fällen überdurchschnittlich. Die übrigen 88 % der Nutzer besitzen zwar ggfs. mehrere Smart Home-Anwendungen, haben diese jedoch nicht verknüpft.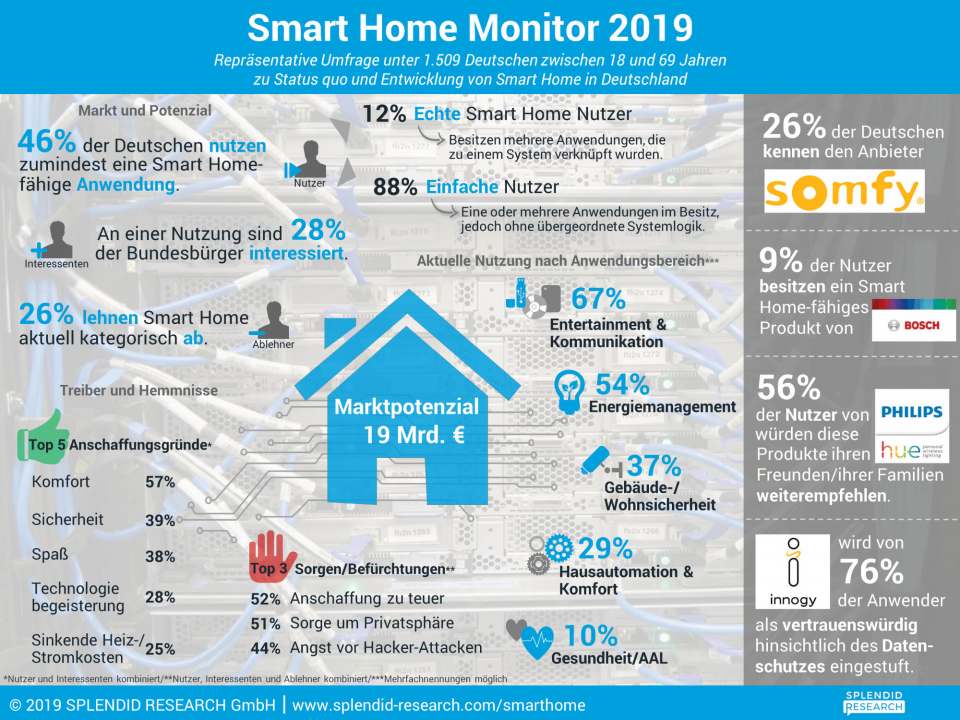 Bezug zu ForeSight
Die Ergebnisse der Befragung zeigen die Nutzung vieler "kleiner" Smart Home-Anwendungen, die bestenfalls miteinander, aber weder mit den großen Gewerken aus dem Bereich "Smart Building" noch mit den umfassenderen Themen wie Smart Grid oder Smart City verbunden sind. Smart Living gestaltet sich auf dieser Basis für jeden Nutzer anders durch den Einsatz einer Vielzahl kleiner, unverbundener Produkte und digitaler Anwendungen (APPs). ForeSight zeigt einen anderen Weg auf, in welchem Wohnungen und (Mehrfamilien-)Häuser durch den Einsatz von KI einerseits Ankerpunkte für die übergreifenden Themen sind, aber auch ein hohen Anspruch an Sicherheit gewährleisten.
SPLENDID Research Publishes Smart Home Study
In July 2019, the Hamburg-based market research institute "Splendid Research" surveyed 1509 Germans between the ages of 18 and 69 online about their ideas of Smart Home. The result shows the market potential for Smart Home in Germany, the use and intention to use various Smart Home products, the drivers and obstacles of different groups of people as well as the awareness, use and evaluation of numerous manufacturers.
Download of Study
Results summarized
Already 46 percent of the population uses at least one smart home-enabled application. After all, 28 percent of consumers are interested in an application. More than one in four, however, rejects usage categorically. However, of those who use smart home products, only 12 percent use multiple smart home products that are linked to a more or less complex system. This group of "super users" are relatively young (half are under 40 years old), male and tech-savvy, their education and income are above average in most cases. The remaining 88% of users may have several smart home applications, but they have not linked them.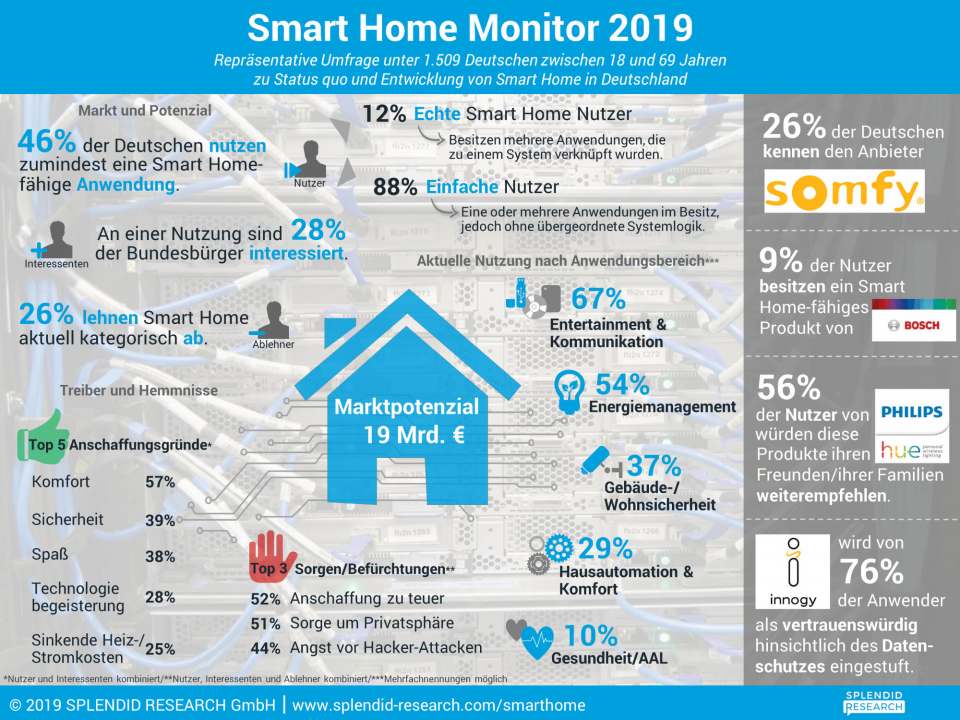 Relation to ForeSight
The results of the survey show the use of many "small" smart home applications that are at best interlinked, but not with the big smart building trades or with the broader issues of smart grid or smart city. On this basis, Smart Living is designed differently for each user through the use of a large number of small, unconnected products and digital applications (APPs). ForeSight shows another way in which apartments and (multifamily) houses are, by the use of AI, on the one hand anchor points for the overarching topics, but also ensure a high level of security.