11.06.2019
Treffen der AG-Leitungen in Frankfurt
Meeting of working group leaders in Frankfurt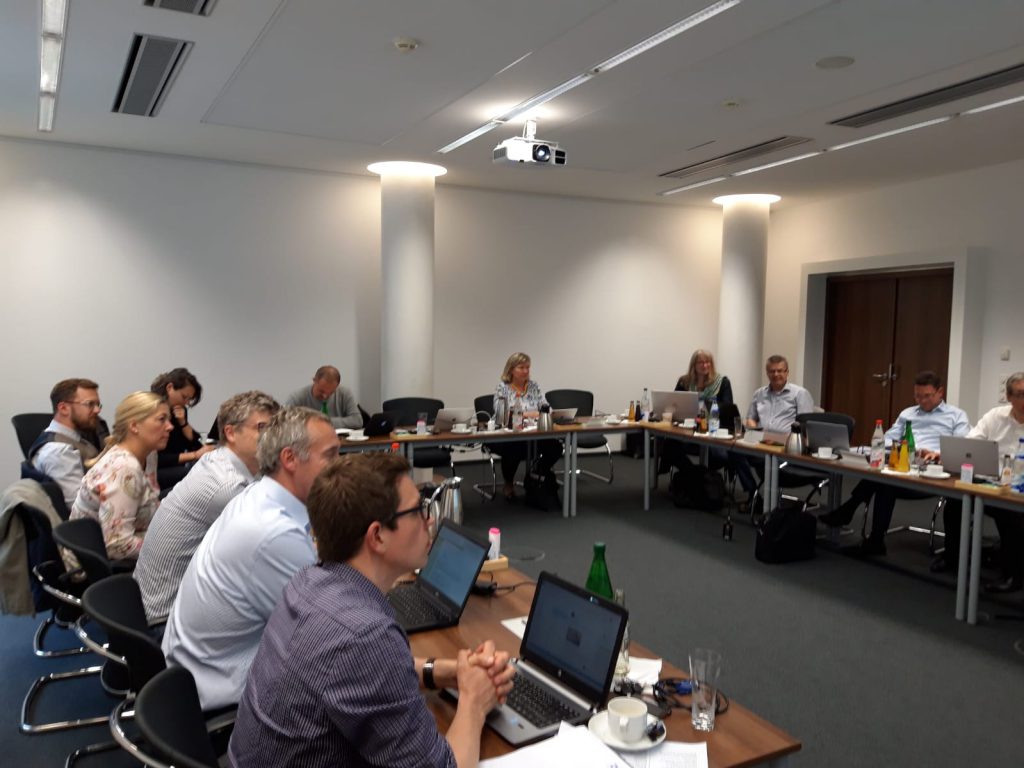 Intensives Arbeitstreffen in Frankfurt
Am 11. Juni 2019 trafen die Verantwortlichen der neun Arbeitgruppen in Frankfurt beim ZVEI zusammen, um sich gegenseitig erste Ergebnisse aus den unterschiedlichen Arbeitsgruppen vorzustellen und zu diskutieren.
Die inhaltliche Arbeit für das Projekt teilt sich auf in Gruppen, die sich schwerpunktmäßig mit UseCases beschäftigen, die durch den Einsatz von KI einen hohen Mehrwert bekommen, und anderen, die sich mit Datenquellen und -strukturen für KI, KI-Methoden und Service Engeneering befassen.
Am Ende waren alle auf Stand und abgeholt – und das Bild für die zukünftige ForeSight-Plattform verdichtete sich. Auch bzgl. des Konsortiums für die Umsetzungsphase gab es weitere Klärungen und Erfolge. Unser Ökosystem fügt sich zusammen!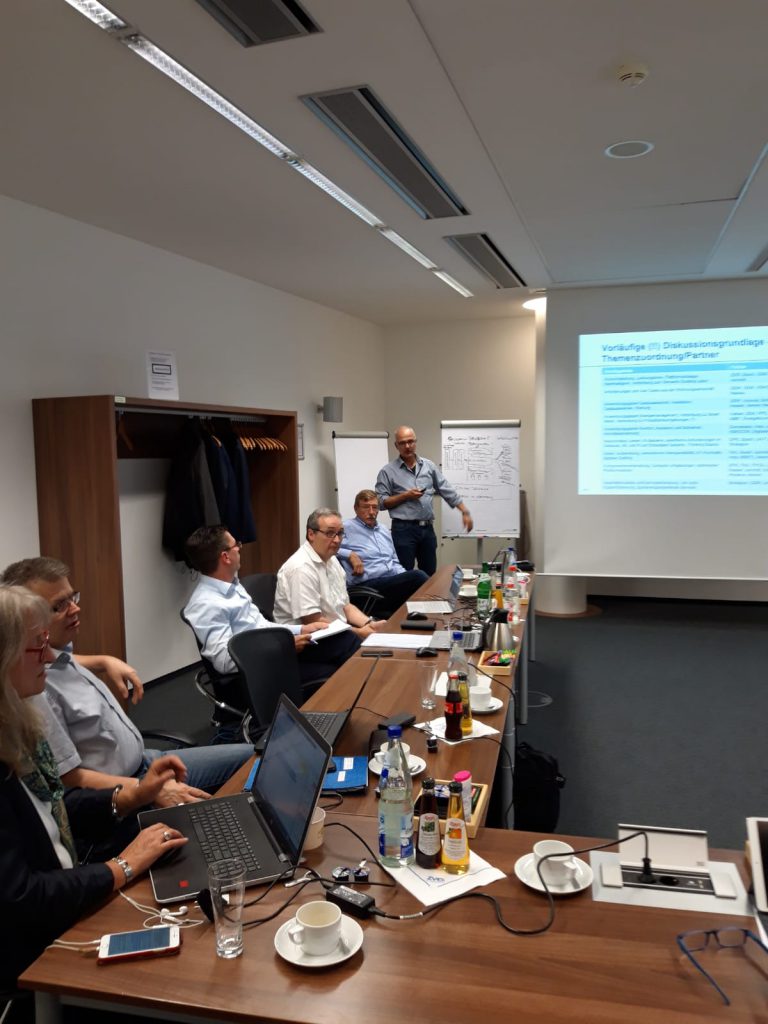 Intensive working meeting in Frankfurt
On June 11, 2019, the leaders of the nine working groups met in Frankfurt at the ZVEI to present and discuss each other's first results from the various working groups.
The content of the project is broken down into groups that focus on use cases, adding value through the use of AI, and others that deal with data sources and structures for AI, AI methods, and service engineering.
In the end, everyone was on standby and picked up – and the image for the future ForeSight platform consolidated. There were also further clarifications and achievements regarding the consortium for the implementation phase. Our ecosystem is growing together!